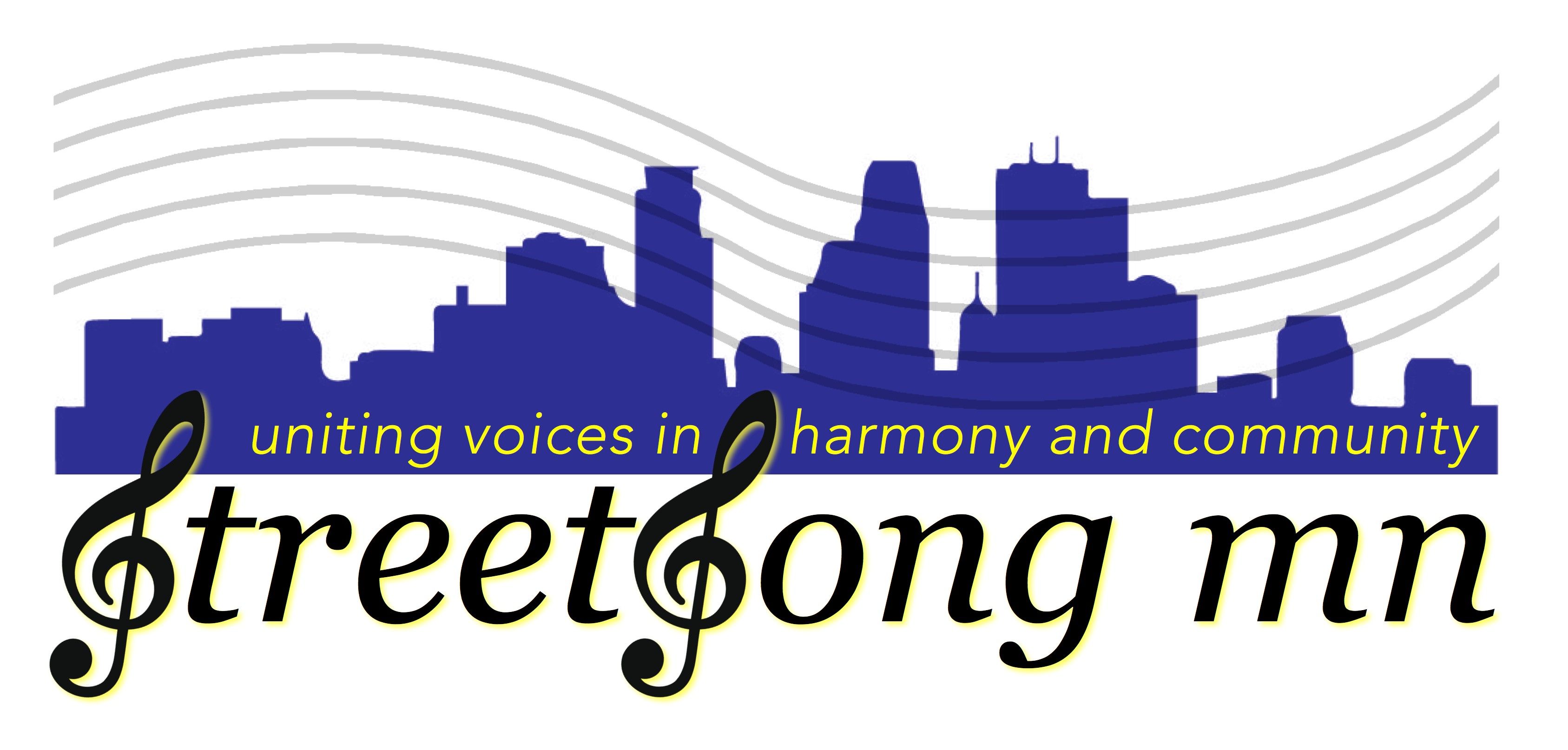 StreetSong MN is an exciting new choir which aims to unite voices for harmony and community. Comprised of persons 'experienced' in homelessness – i.e. persons currently or formerly homeless, and those who care about them, – StreetSong is led by Teri Larson and Bill Mathis, Music Directors of the Basilica of St Mary and Hennepin Avenue United Methodist Church. This choral collaborative is an enterprise of the Downtown Congregations to End Homelessness (DCEH).
StreetSong draws on the experiences, hopes and aspirations of its members to produce a choral experience promoting personal fulfillment and the development of community. A meal is available prior to rehearsal, and bus tokens are provided to remove any financial obstacle which may be a deterrent to participation.  Rehearsals take place on Mondays at Central Lutheran Church from 12 – 1 pm, just after the community meal.  Come Sing with Us!
Through its music, StreetSong MN presents an opportunity for engagement in the cause of ending homelessness. The choir has appeared at the DCEH's Unite to End Homelessness events, the Central Library in downtown Minneapolis, the Mall of America as part of its Holiday Music Festival, the annual Homeless Memorial March and Service and at various churches and mosque. In April 2016, StreetSong MN performed with the award winning vocal ensemble Cantus at the Ordway Center for the Performing Arts.
You can support a StreetSong member by contributing $40 to provide a choir t-shirt and transportation costs. If you love to sing and would love to be a part of this novel experience, please contact Bill Mathis or John Cole.
For more information, please contact Bill Mathis or John Cole at streetsongmn@haumc.org